Samantha Jones and Cougar Status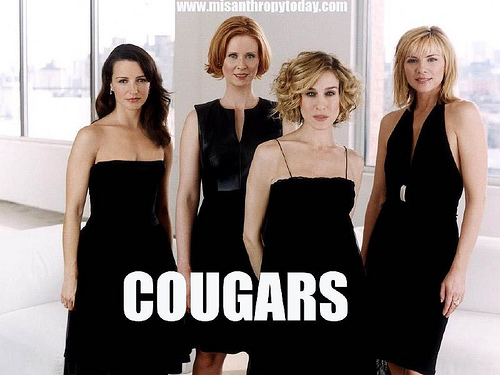 Samantha Jones, who is perhaps the next most popular character after Carrie Bradshaw in the Sex & The City movie, breaks plenty of boundaries with her unique stylistic flair and approach to dating men. Never one to be bashful, Samantha is definitely the most sexually active of the group and many webcam sites used Samantha look alikes. She prides herself on taking on the cougar role of this group of friends. She usually targets men who are much younger than her, and she is often quite successful in her pursuit as well. This type of unique take on age just being a number is something that many people throughout the UK can appreciate. The times of only dating within one's own race and age range are long gone.
It is no secret that Samantha's character has inspired many women to pursue younger men. However, the motivations for such behavior vary widely. For example, Samantha's promiscuity was often viewed as a way for her to protect herself from heart break. She would often jump from man to man and enter into a sexual relationship pretty quickly with them. Her view was simple; relationships are often the product of a physical attraction toward one another. Turning to one another to meet each other's sexual needs is not a problem in her book, and there are many people throughout the entire UK who share her sentiments.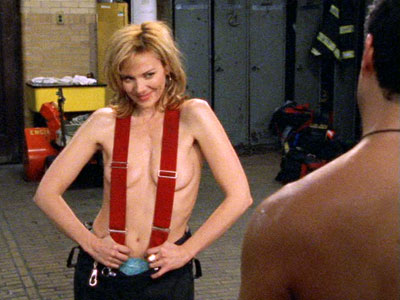 As it turns out, in the Sex & The City movie, Samantha finds herself in a battle of wills. She quickly becomes obsessed with a gorgeous new neighbor named Dante. Her five-year relationship with boy toy Smith becomes passionless, and this only adds to her thoughts of cheating. What she decides to do is completely un-Samantha-like, however. She agrees to go to couples' counselling with Smith in order to save their relationship. Eventually, Samantha is forced to make that tough decision that every person finds themselves in, at one point in his or her life. She decides to break up with Smith in order to focus on her own needs, and she subsequently moves back to New York.
In previous TV episodes of Sex & The City, many of Samantha's decisions were considered to be selfish or uncaring. Additionally, she was often accused of making decision without first considering the negative consequences of her actions. However, in the Sex & The City movie her decision to move back to New York was widely viewed as the right decision. In the movie she takes on a much more supportive role, and it is her decisions which ultimately lead to helping out her closest friends.
The Sex & The City movie is a movie which became wildly popular because the issues experienced by these women are felt far beyond the boundaries of the UK. People everywhere can relate to how hard it is to make relationships work, and ultimately it takes perseverance and a willingness to come to mutual agreements with one another. Although the Sex & The City movie is a fictional story, the very real human emotions which are portrayed makes it a smash hit.